ALTERNATE FATE LORE
---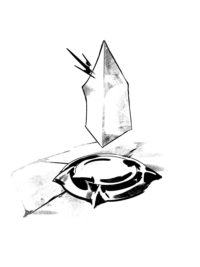 A little duct tape and you manage to strap your SuperScout 2000 to your forehead. You airship up to an unexplored peak of Mont Lille and do some snowboarding. Unlucky for you, you end up buried in an avalanche – but you tunnel your way out and the video of your encounter with death gets 100,000 views. After that, you have the daredevil bug. Obstacle courses, spelunking, tightrope walking, hang gliding – nothing is too dangerous! The first-person video of your first ropeless ice-wall climb gets over a million views. You become the famous, ultra-rich content creator known as the Daredevil Dwarf.
THE END
To go back to the beginning, tap here.
To go back to your last choice and try again, tap here.